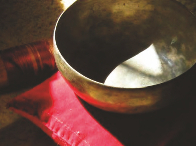 The School of Meditation Silent Retreat
The School of Meditation Silent Retreat
From Saturday 17 September 2022
To Friday 23 September 2022
The School Retreat is a six day residential opportunity suitable for people who have begun to integrate the John Main tradition of meditation into daily life.
Retreat leaders will assume that participants are familiar with the Essential Teaching of John Main as they lead you into seven periods of meditation each day. Supporting the periods of meditation are short talks, lectio divina and regular one to one opportunities to talk with the group leaders.
The retreat offers the profound and integrated experience of solitude with fellowship. It is an opportunity to enter into the heart of the tradition taught by John Main.
Venue: Whalley Abbey, Whalley, Clitheroe BB7 9SS
Saturday 17th to Friday 23rd September 2022
Led by Alex Holmes and Joanne Caine
Whalley Abbey is set in stunning grounds amidst the ruins of a 14th Century Cistercian Abbey. It has been a place of prayer and retreat for over 800 years, on the banks of the River Calder in the heart of the beautiful Ribble Valley.
Cost per person inclusive £630
Bursaries to help with the cost of attending this retreat are available. Please ask.
For an application form please email ailsa.adamson@gmail.com or call the UK office on 020 8280 2283