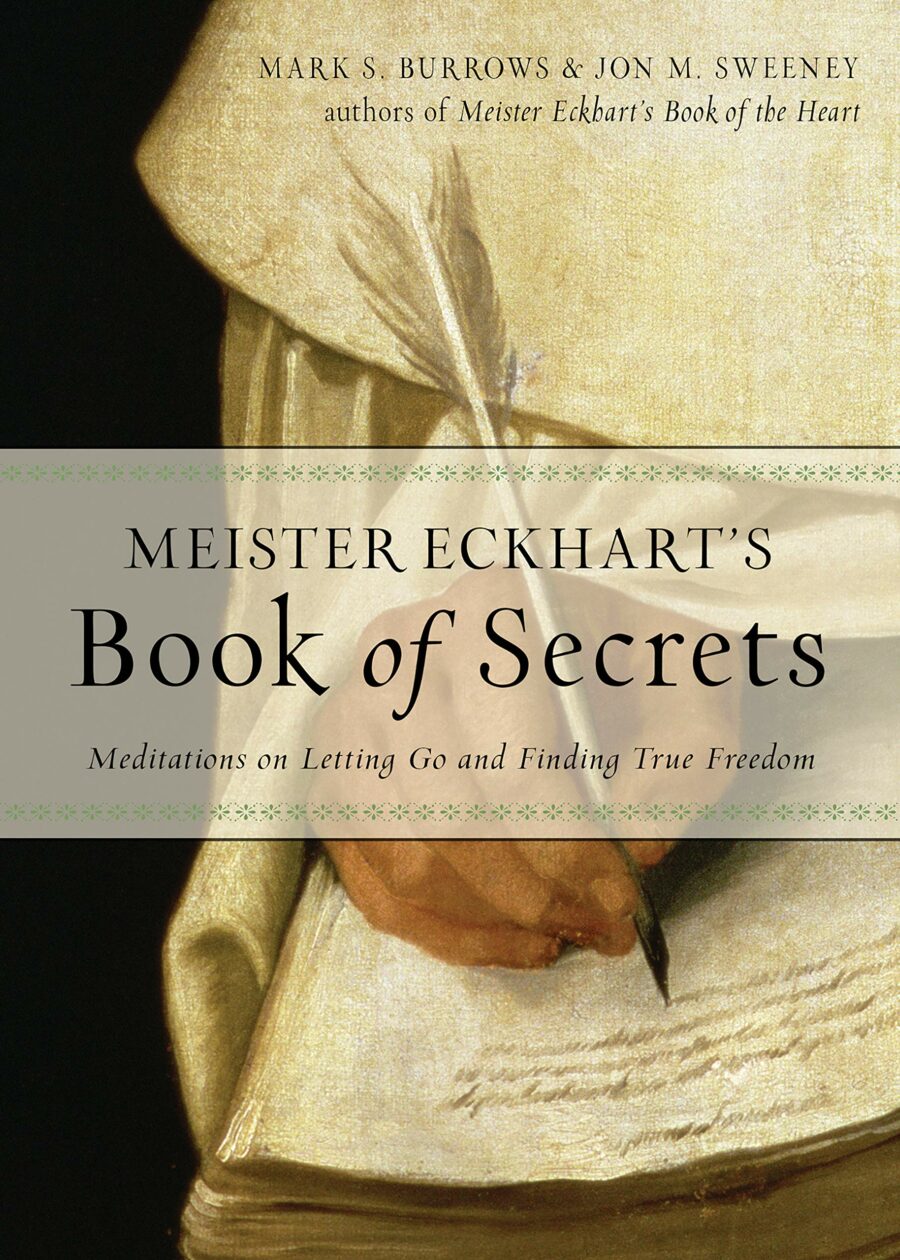 A Day Retreat: Deep Simplicity
Deep Simplicity: The Freeing Wisdom of Meister Eckhart with Rev. Dr. Mark S. Burrows, Ph.D.
A day retreat on Tuesday, September 27, 2022
We are delighted to be able to welcome Mark Burrows on Tuesday 27th September.  The day will be hosted in Penrith.
Please book through my spirituality email Cameron Butland, CMC Co-ordinator cdsa03@gmail.com
The eye with which I see God is exactly the same eye with which God sees me. My eye and God's eye are one eye: one seeing, one knowing, one loving.
—Meister Eckhart
Our guide for this day-retreat is Meister Eckhart, a radical thinker who lived at the turn of the 14th century. Widely respected as one of Christianity's most original voices, his bold imagery and the universal reach of his thought have attracted spiritual seekers through the centuries. In the turbulent society of his time, Eckhart gave voice to a unitive teaching about the "God beyond God," seeing each creature as bearing the "spark" of the divine. Bold, courageous, and at times outrageous, his language continues to be a guiding light to those seeking to live more authentically and freely.
The day offers an invitation to live into Eckhart's wisdom, drawing on readings from Eckhart together with poetic renderings of his teaching from two recent books by the retreat leader: Meister Eckhart's Book of the Heart (2017) and Meister Eckhart's Book of Secrets (2019), volumes a critic recently hailed as offerings a feast one critic has described as "brimming with passion, originality, and depth."
Mark S. Burrows is much sought-after as a retreat leader and speaker on spirituality, poetry, and the arts. A writer, scholar, teacher, and award-winning poet and translator of German poetry, his recent popular books include a collection of poems, The Chance of Home (2018) and two best-selling collections of poems inspired by the writings of the medieval mystic Eckhart: Meister Eckhart's Book of the Heart and Meister Eckhart's Book of Secrets (both co-written with Jon M. Sweeney; 2017 & 2019). His academic publications explore medieval mystical literature as a "poetics" of experience. His poems and translations have appeared in more than 30 journals internationally, and he currently serves as Poetry Editor for the journal Spiritus and for Wildhouse Publications. He is an oblate of Glastonbury Abbey and associate member of the Iona Community, and currently resides in Camden, Maine (USA). www.msburrows.com